Previous step of the certificates onboarding process
Please make sure you complete the second step of the process: Create OBWAC & OBSEAL certificates.
Before you start
To register with Santander you need the following prerequisites:
Access to the "Directory" tile in Open Banking Directory (You will need permission from Open Banking to access this tile

Steps for you to follow
1. Create Santander application
To create a Lloyds application you need to access their developer portal.
You will then need to log in to Santander to get create an application, to do this you can click the "log in" button under any of the products in the image below. This will get you to log in with Open Banking: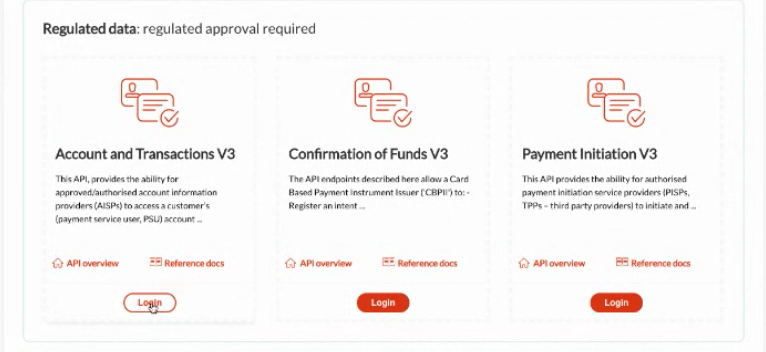 You will then be asked to register an application with Santander. To complete the application creation you will need to obtain the Software Statement Assertion from your Software Statement.
To get this Software Statement Assertion you need to navigate to the following in the Open Banking Directory:
Software Statements tab.
Click on the Software Statement that you created.
Scroll to the very bottom until you see the "Software Statment Assertion" section.
Press the "generate" button.
Copy and paste this value.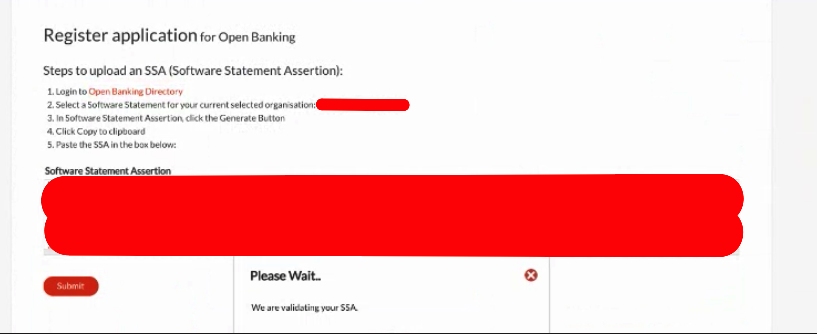 2. Register with Santander Open Banking Products
After you have created your application you then need to register this application with the relevant open banking products that Santander offers.
Navigate back to the home page and then click on the "Our APIs" option in the navigation bar.
This will bring you to the APIs that Santander supports.
Depending on if you are an AISP, PISP, or both you will need to subscribe to different products:
AISP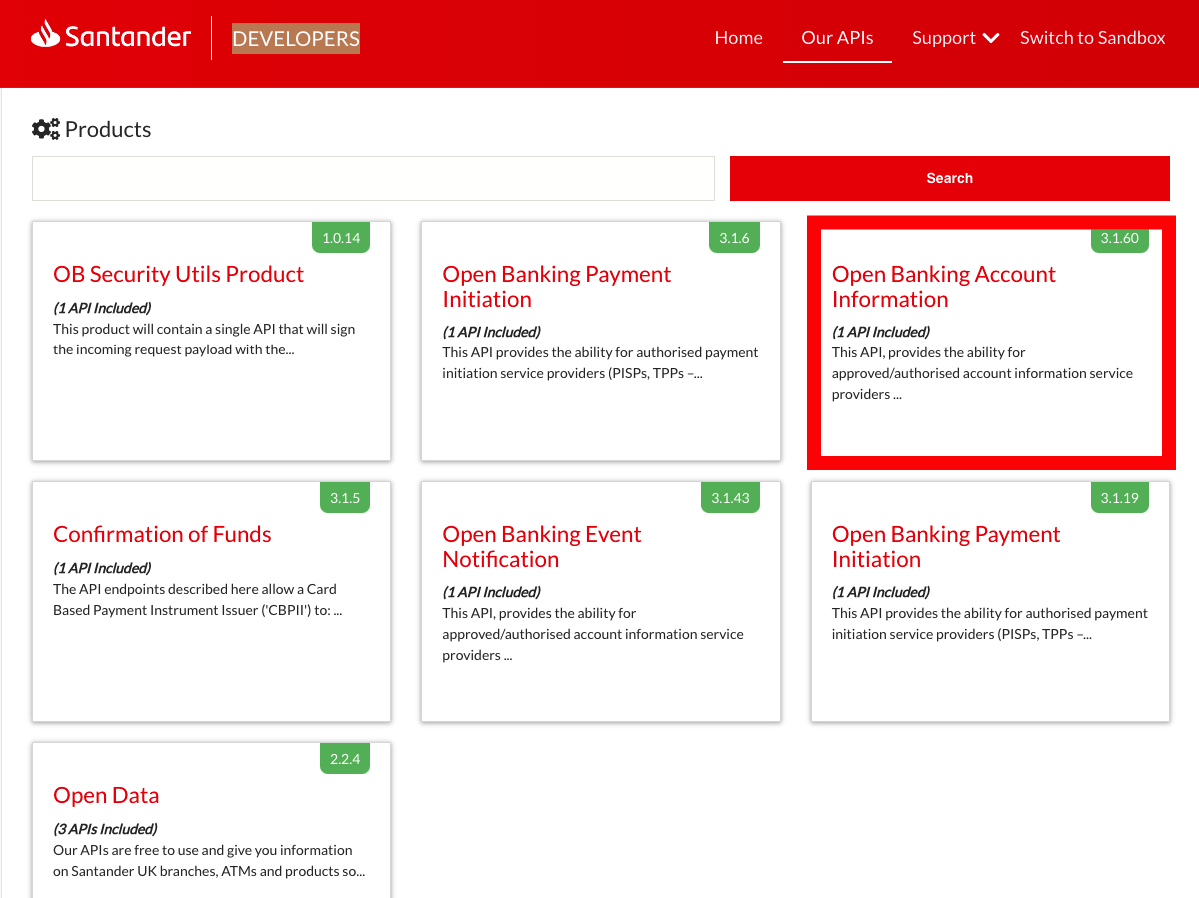 PISP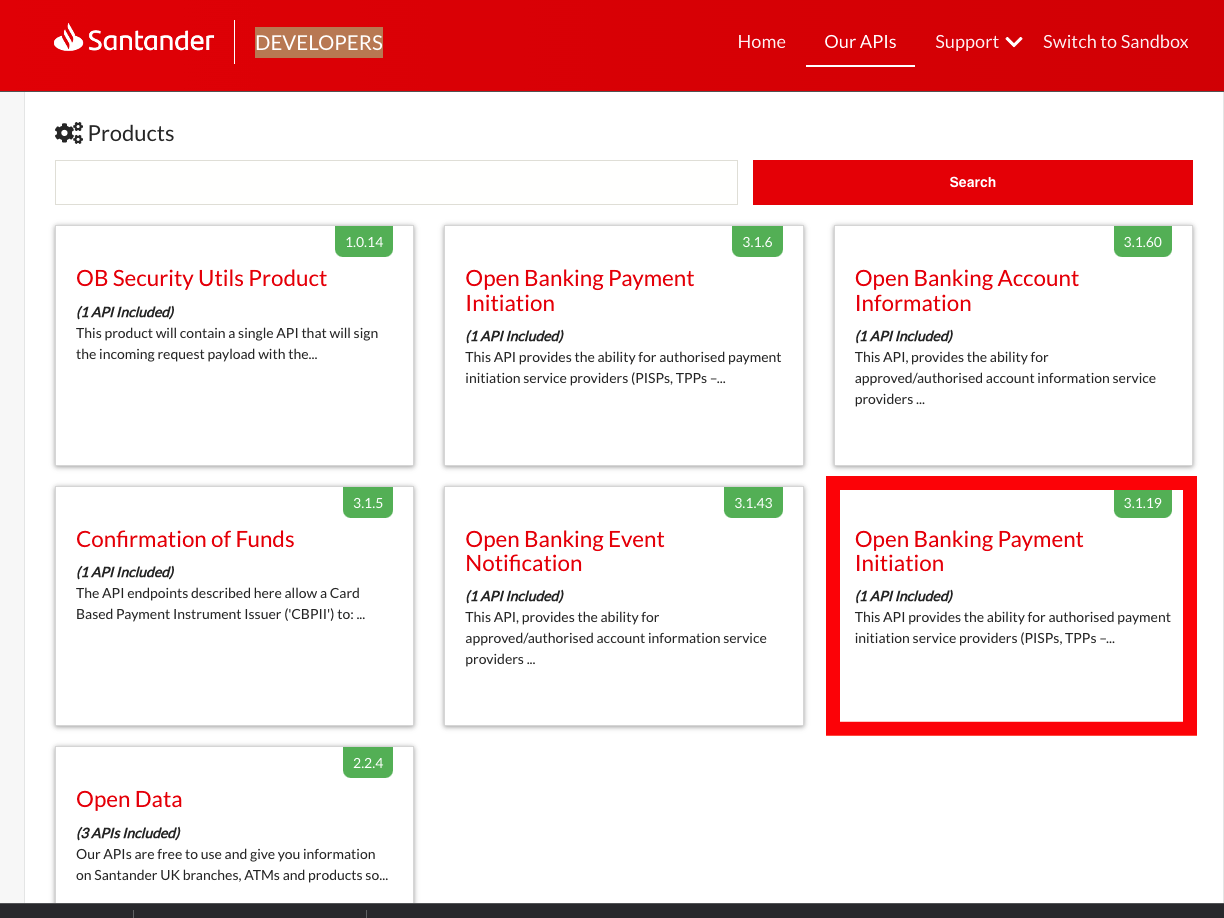 You will need to select these products and then scroll to the bottom where you click the "Subscribe" button. You will need to select the application you just created and then accept the terms and conditions.
3. Request Production Approval
Once you have subscribed to the Santander products you will need to go back to the application details section.
There will be a "Production Approval" button that you will need to click. Once you click this button you will be brought to the following screen:
After you click "Request upgrade" this button will change to "Pending Approval"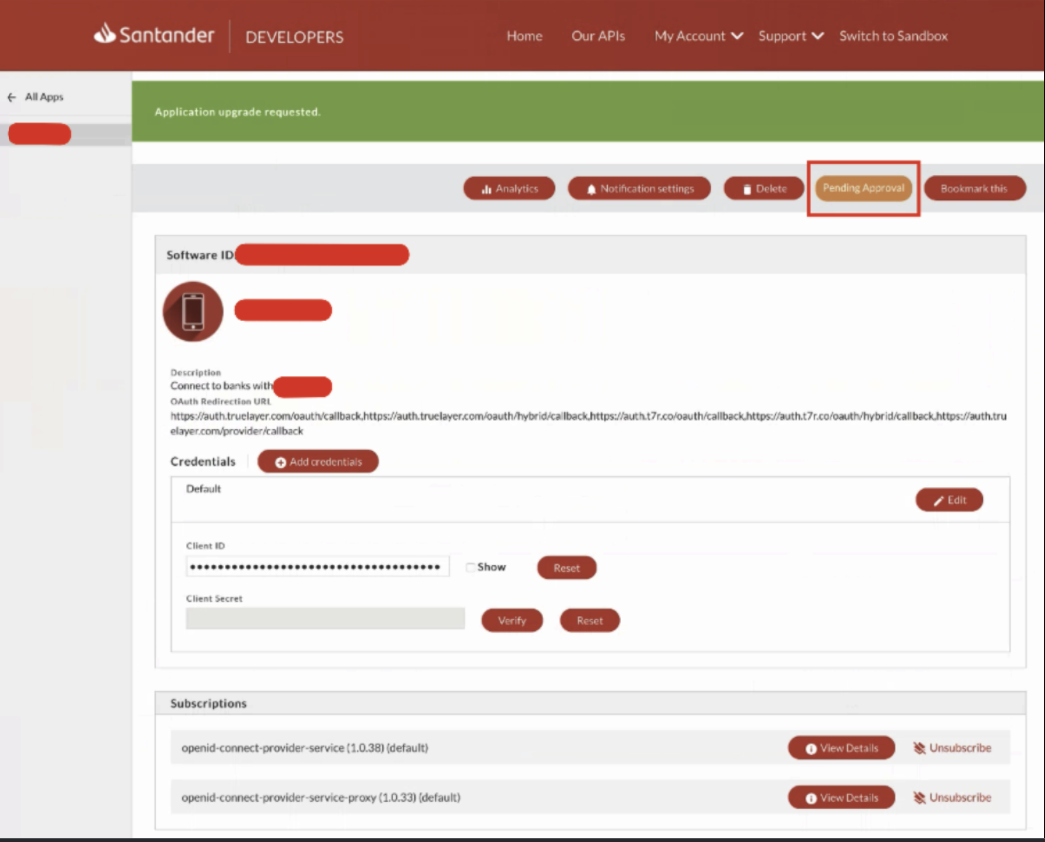 Outcome
Once you have subscribed to all the products you should now have a newly created Santander application.
Next step of certificates onboarding process
The next step would be to register with Barclays.
If you have already registered with Barclays you can then proceed to the step 4 on this page.