Before you start
To create the Software Statement you need the following prerequisites:
Access to the "Directory" tile in Open Banking Directory (You will need permission from Open Banking to access this tile)
Steps for you to follow
1. Accessing the Open Banking Directory
Once you have enrolled with the Open Banking Directory you must log in. Once you have logged in you will be welcomed to the following page:
Note that there are 4 options to select if you have the Directory option then this means you have access to your production directory.
You should proceed to click this Directory option: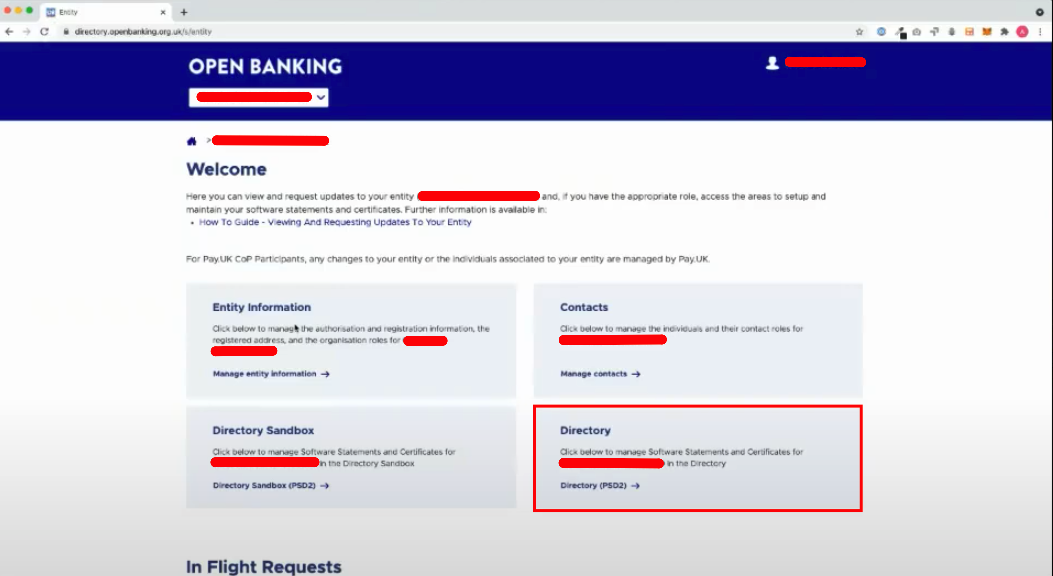 2. Creating the Software Statement
Once you have clicked into this option you will be brought to the following page: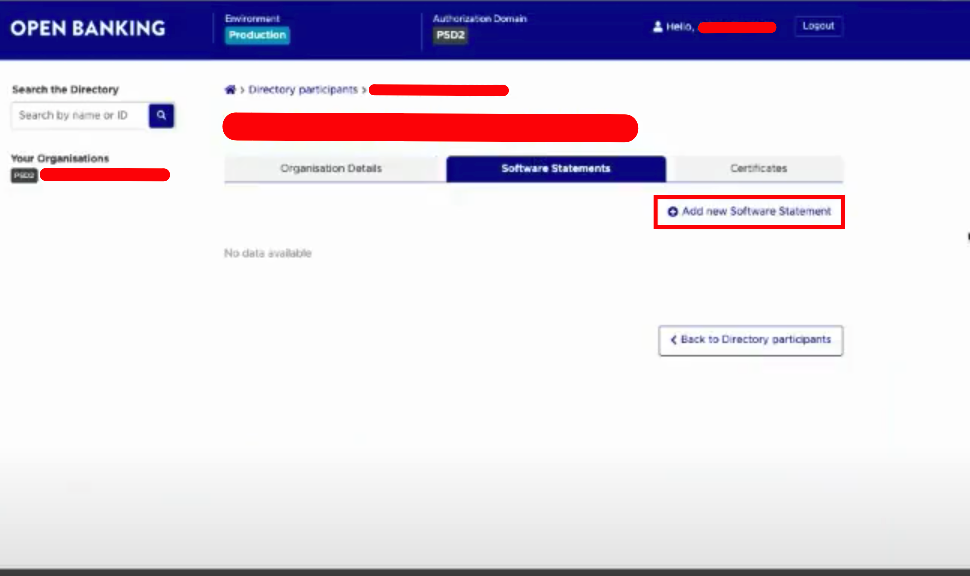 Under the Software Statements pane, you will see the option to add a new Software Statement, click this button.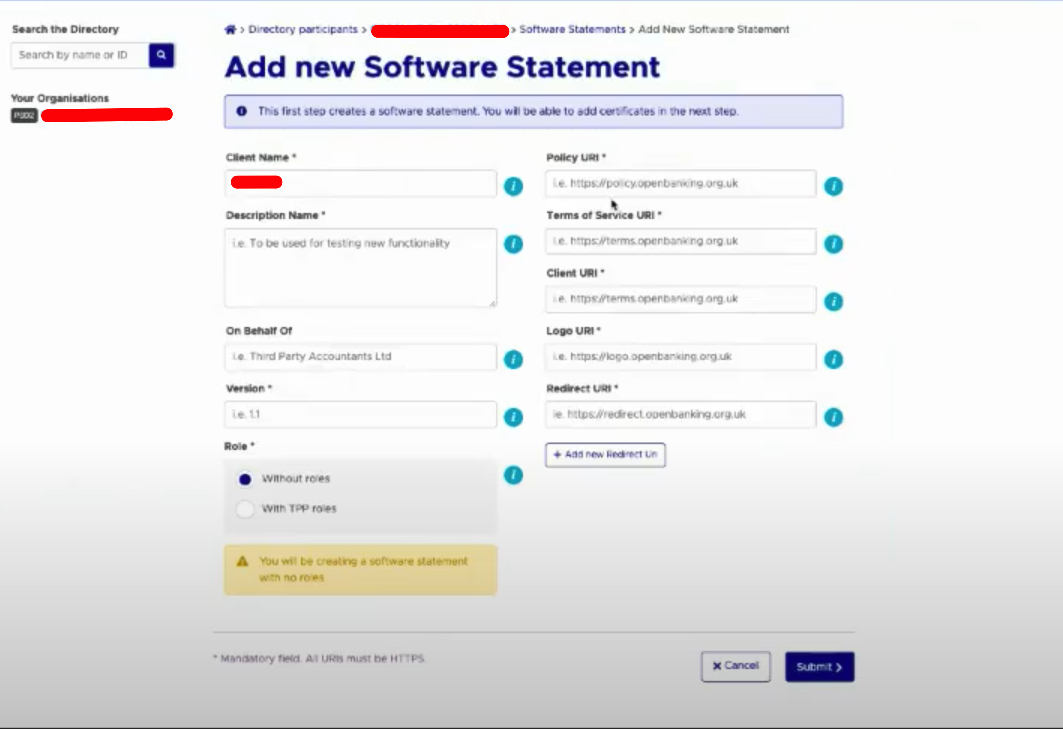 You can then process to add the following information to your software statement.
Description

Client Name

Your company name

Your company URI

Description

The URI of the terms of service for your application

The URI of your application logo

Policy URI

Select With TPP roles option:

AISP - Data
PISP - Payments

Terms of service URI

The URI of the terms of service for your application

1.0
**On Behalf Of can be left empty**
You can then proceed to click submit once this information has been added.
Outcome
This should bring you to the Software Statement: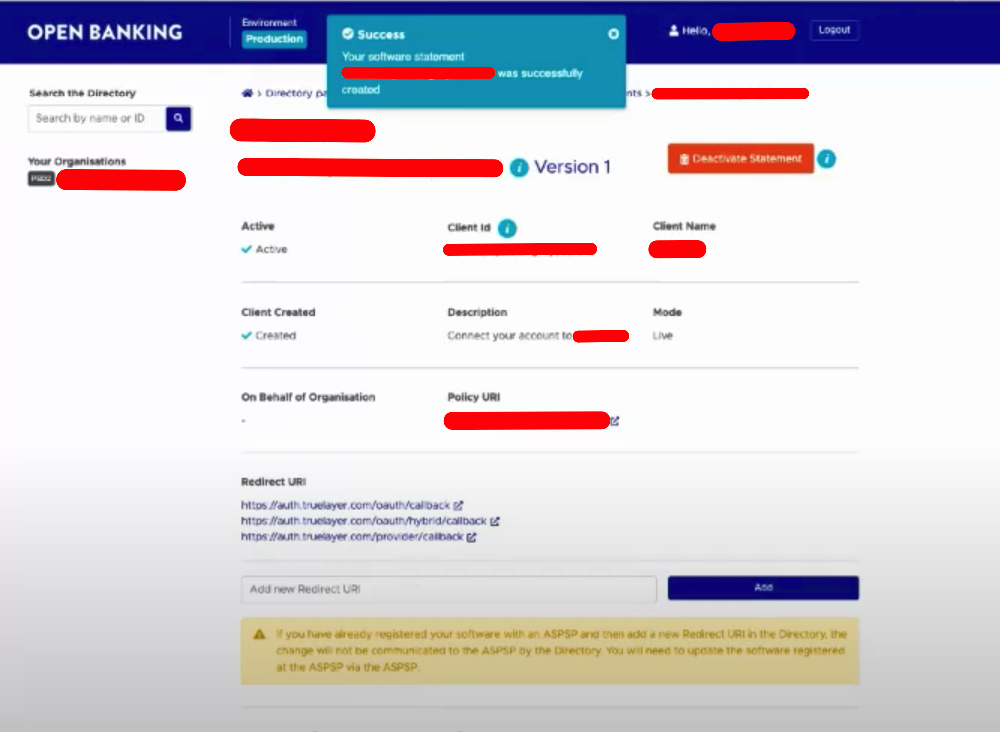 Next step of certificates onboarding process