The simple answer is No. When you make a payment with Starling, using TrueLayer, you do not have to share all of your account data with us.
We are aware that when you make a payment from Starling through TrueLayer, you may see the below screen as part of the process: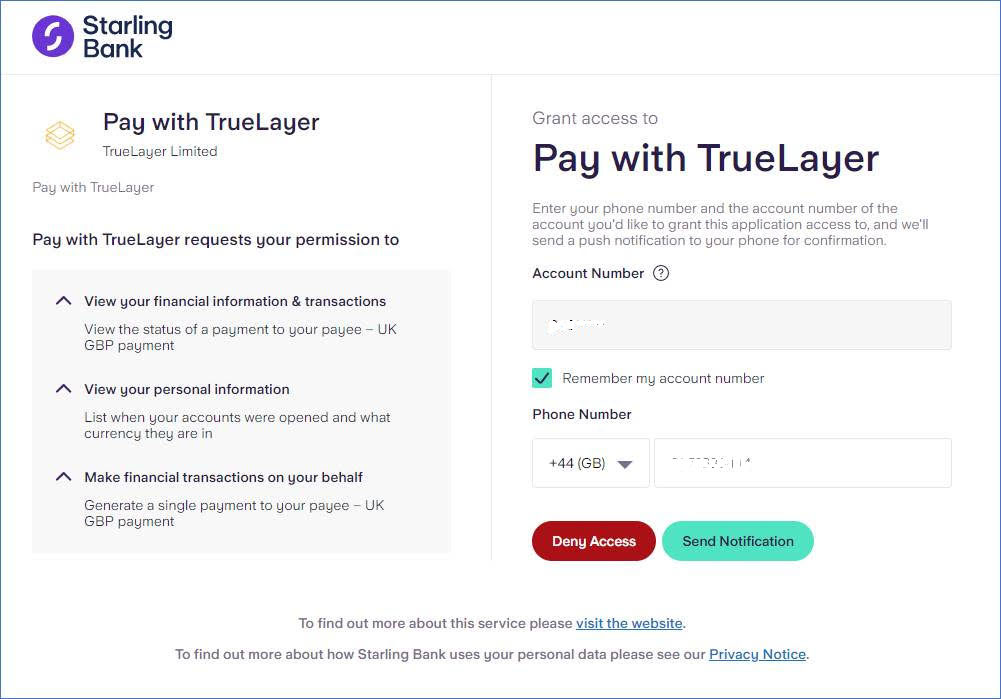 Starling presents a generic screen for all Open Banking third-party providers, without differentiating between payments and data sharing.
It is important to note that TrueLayer only receives information for what you have consented for. So if you have not consented to share your data with TrueLayer, we will not have access to your information.
Simply put, if you are only providing consent to create a payment. We will only receive data in relation to this payment.
If you are unsure who you are sharing your financial data with, you can view your active consents via your Starling Banking app ("Account" - "Marketplace & Connected App"). You can cancel these at any time, though you may consequently not be able to use certain features of the third party providers' apps.