What does account linking mean?
Account linking means that we are able to associate multiple identity providers (email, Google and GitHub) that share an email address to the same Console account. For example, if you have originally signed up to Console with a Google account, you are now able to link a Github account, or an email/password login.
How does it work?
To trigger the account linking process you need to log out of your account, and start the sign-up process with the account you wish to link. During the signup process, you will be asked if you want to link the accounts.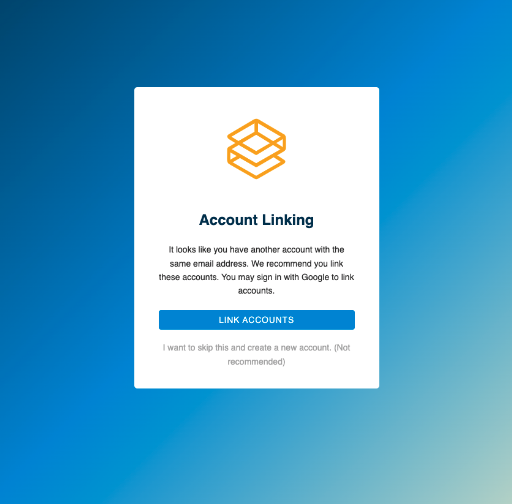 What about users that already have multiple accounts?
This change has no impact on existing users with multiple accounts that share an email address. There is also no way of merging existing accounts.