The regulations governing data sharing in open banking in the UK have been changed by the Financial Conduct Authority. The changes will reduce friction for consumers, removing the requirement to re-authenticate with their bank every 90 days.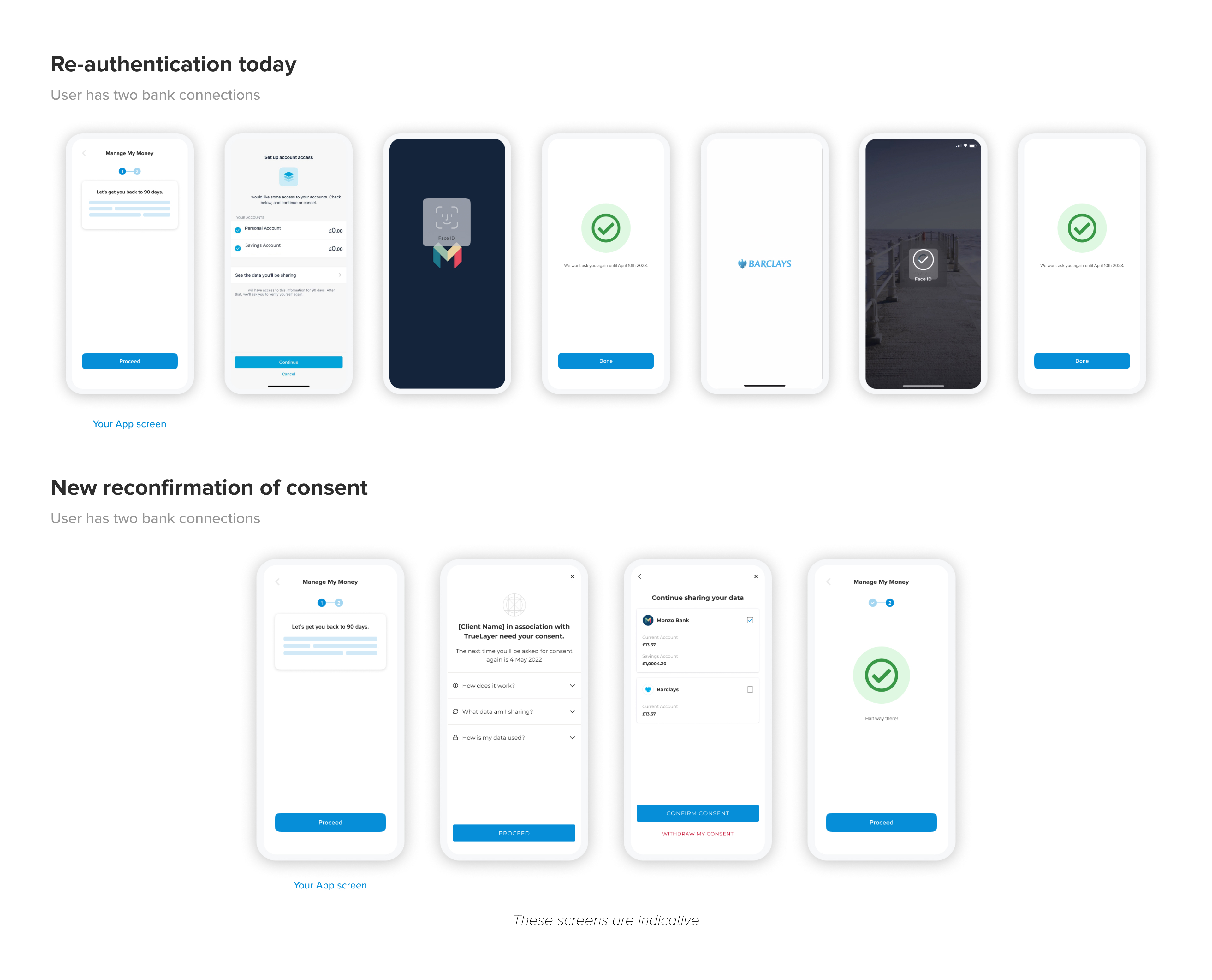 1. TrueLayer production environment: The re-authentication workflow is now available in beta in production. We expect to make the new reconfirmation of consent workflow available in production from the end of September. We will provide a further update when this is ready.
2. White-labelled implementation: Unregulated customers planning to use the white-labelled option will need to submit their designs for review to ensure they meet TrueLayer's requirements. This will be a prerequisite to obtaining production access. You can submit your screens for review by submitting this form.
3. Bank readiness timeline: UK banks have until the end of September to complete their integration work and therefore individual banks may be ready at different times. The Connections API has been designed to accommodate this varied readiness timeline so you don't need to worry about it. Your users will be taken through the relevant flow (re-authentication OR reconfirmation of consent) depending on their bank and its readiness. When each bank is available for the reconfirmation of consent flow this will be updated on the UK provider page in the following fields: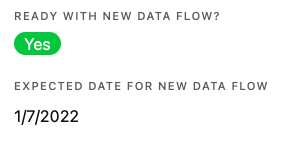 Read more