The session_id can be obtained before the user is redirected to the bank in order to provide consent. This is provided in the Auth URI, as shown in the screenshot below.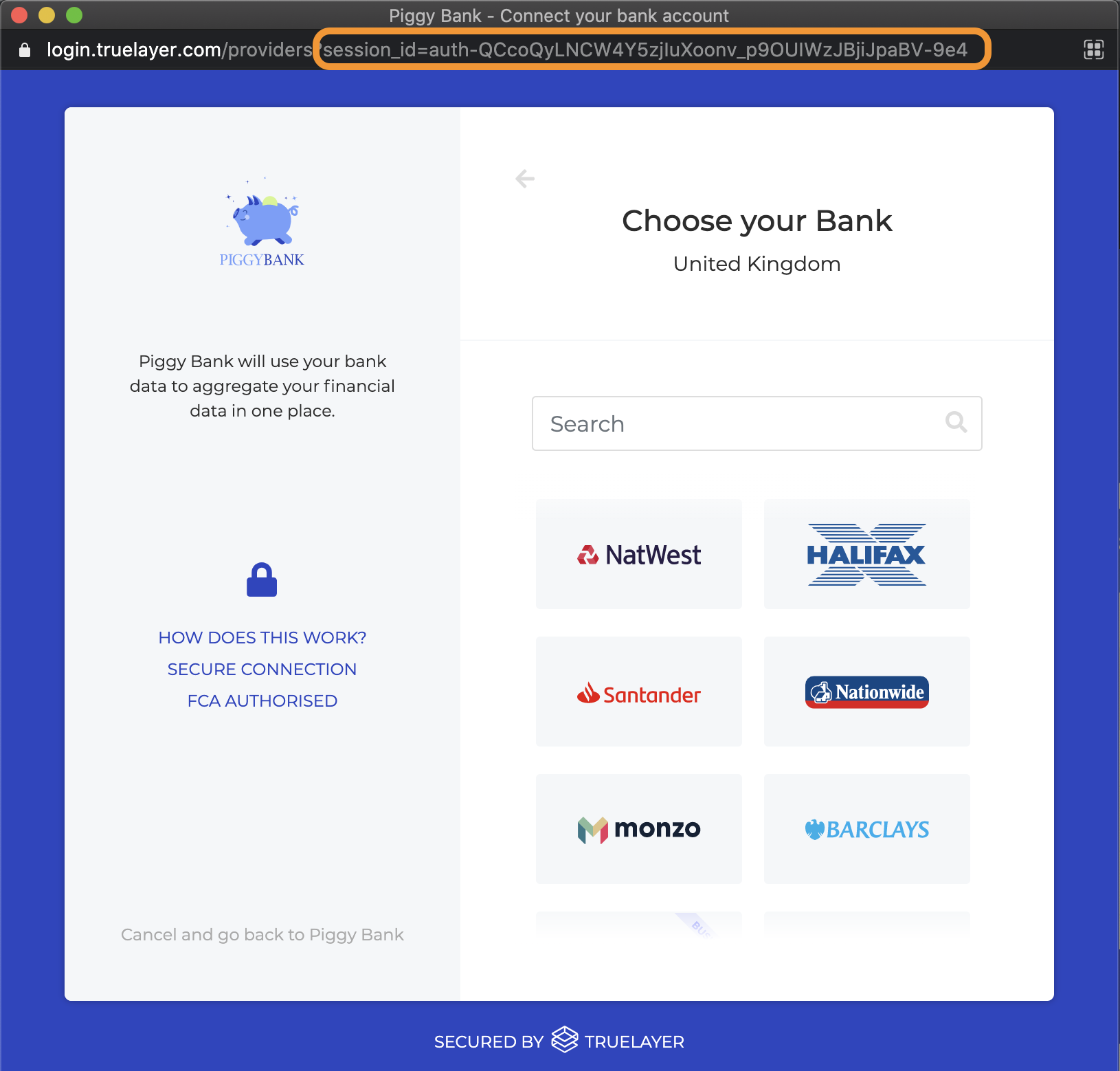 Please note, that the user has to complete the user journey using the same session_id for us to trace the complete user journey in our logging system.
It is very helpful to the Client Care team when the
session_id
is provided, as it makes it easy to identify the request in question when locating these in our logs.

Therefore, we recommend clients store session_Ids.
Can't Obtain a Session ID?
Many unique ids help us to identify and locate issues, that assist us to find the root cause. If you are unable to obtain a session_id, other useful fields are:
tracking_id (Private Beta).

This allows you to follow events for completed flows, or where an error has occurred.
You can find out more about the tracking_id in our docs here and here.