On Android, there are 2 main methods for app-to-app redirection: Custom URI Scheme (Deep Link) or Android App Link.
Using Custom URI Scheme will mean the bank's site will open in a WebView, instead of triggering the app-to-app flow. To open the app instead, the end-user should follow these steps:
1. Without inputing your credentials, open the menu: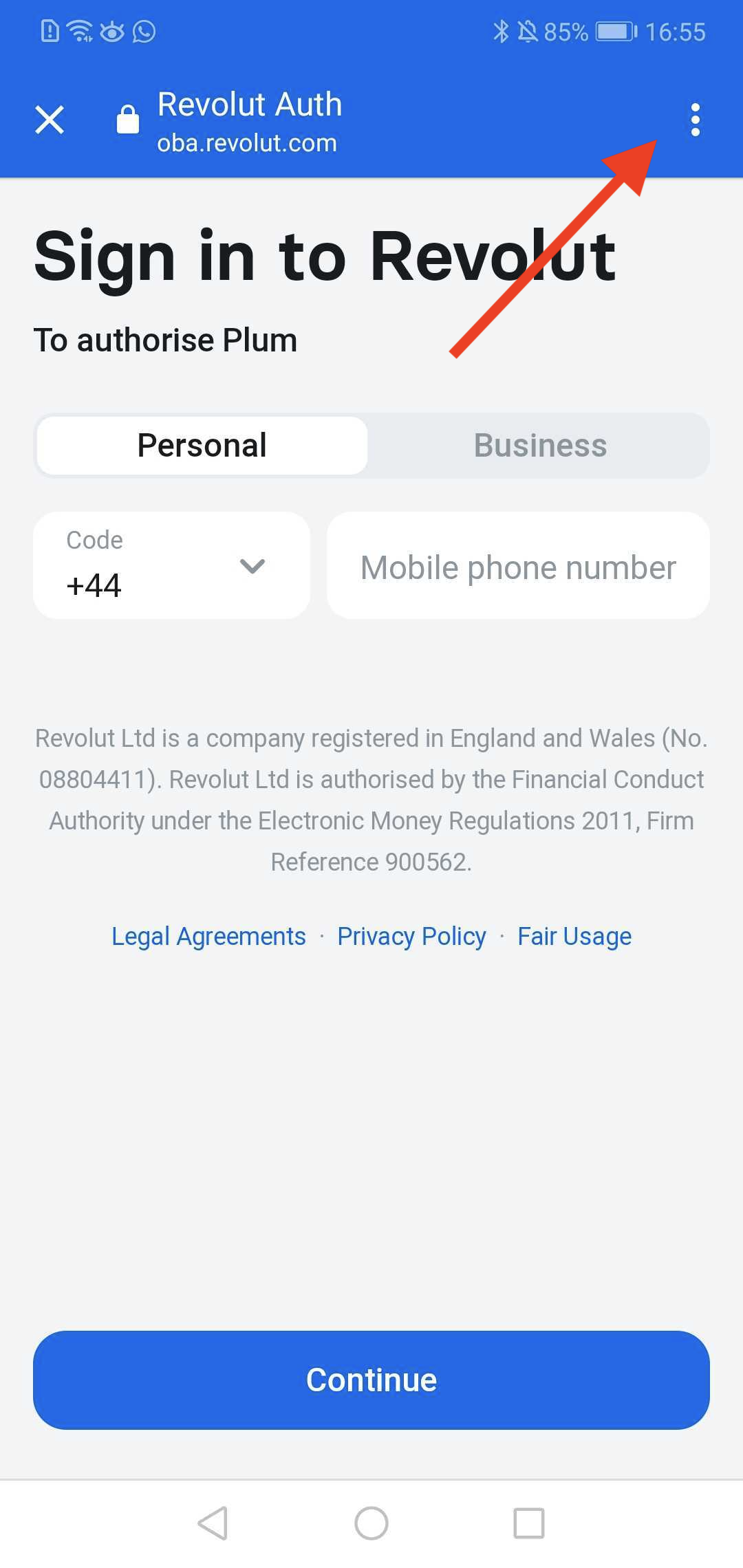 2. Select "Open in Chrome"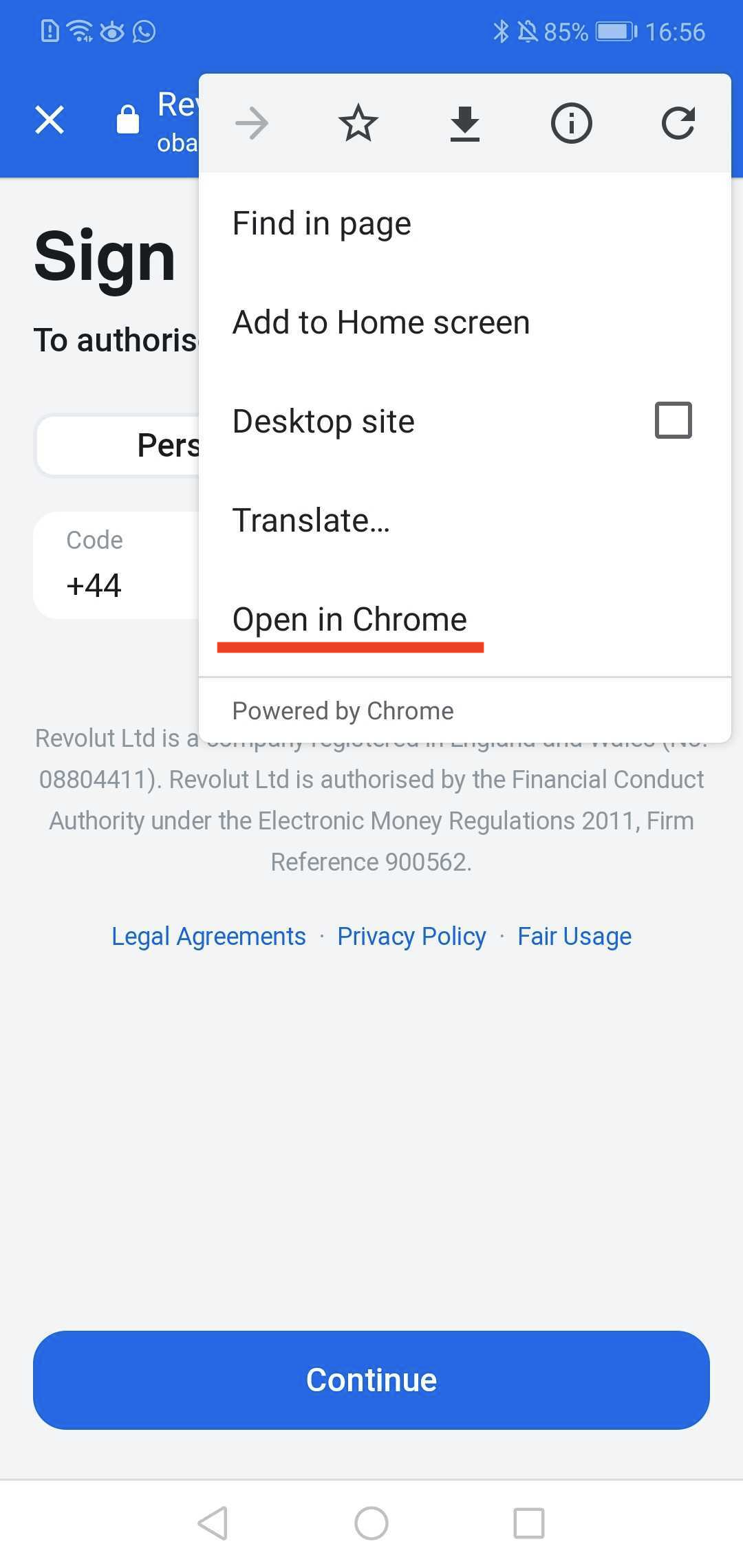 3. Select the App: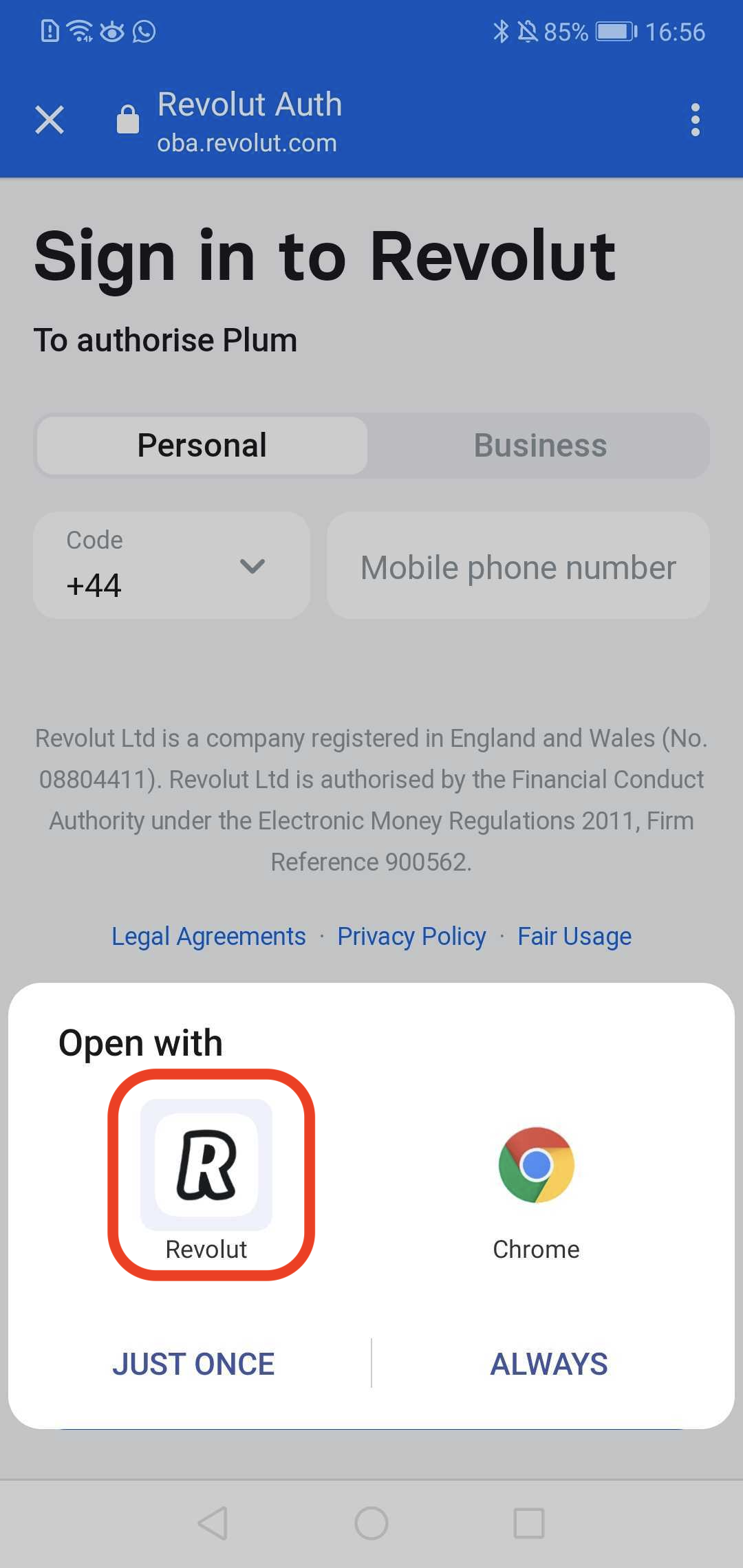 More
For more information about app-to-app redirection on Android, please see this article