If you are trying to connect to Revolut and you've come across the message "your country is not supported" on your mobile screen, we've got a few tips for you.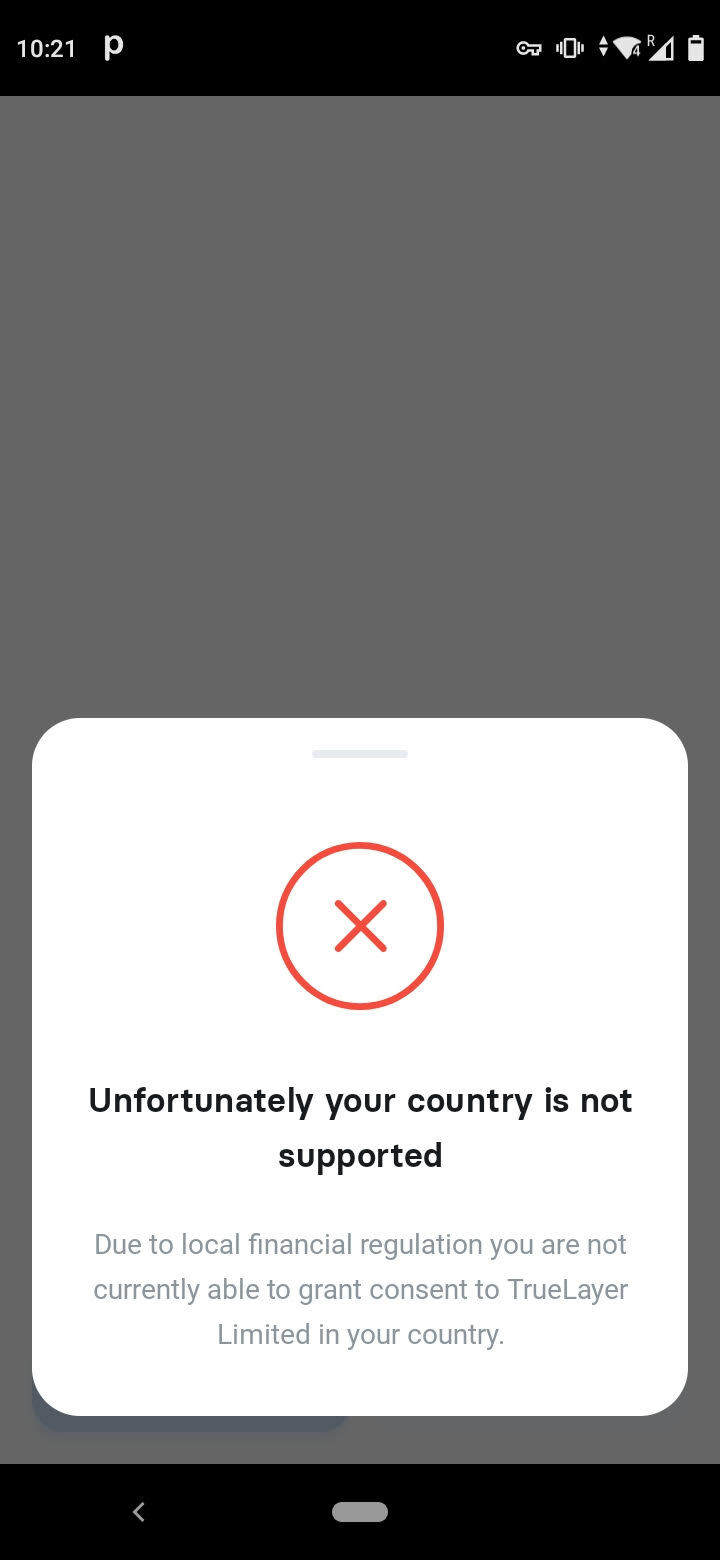 What should I do?
You must find out where your Revolut account is based. It will most likely be in the country you added as your home address when creating the account.
If it's in the UK, you should be able to connect to Revolut UK.
If it's in the EU, please select any EU country supported by TrueLayer. We're enabling Revolut internationally as we get to those markets, so you might find that your country is not on the list yet. If it's the case, try Ireland, for example.
Why is this happening?
As a consequence of Brexit, Revolut has transferred their non-UK customers to their Lithuanian entity.
This means that, until now, the IBAN used for international payments started with "GB". Once the account has been migrated to Revolut's European entity, a new IBAN will be issued to replace the "GB" one.
As stated in Revolut's blog:
Any future payments you make will need to use that IBAN. Please make sure that anyone using your old GB IBAN to pay you is informed of this change so that you keep receiving payments in the future.
Please, take into account the following information they also state:
You can still receive payments to your old GB IBAN for six months. However, after this time, payments will be returned to the sender. You must update your IBAN details if required. Your money will be safeguarded according to similar rules in the UK. However, the money will be held in different banks, as we won't be allowed to hold the money in the UK if it leaves the EEA.
How can I see my IBAN?