LBG doesn't support Chrome Custom Tabs or WebViews for re-direct. For this reason, users might find this error on their authentication flow: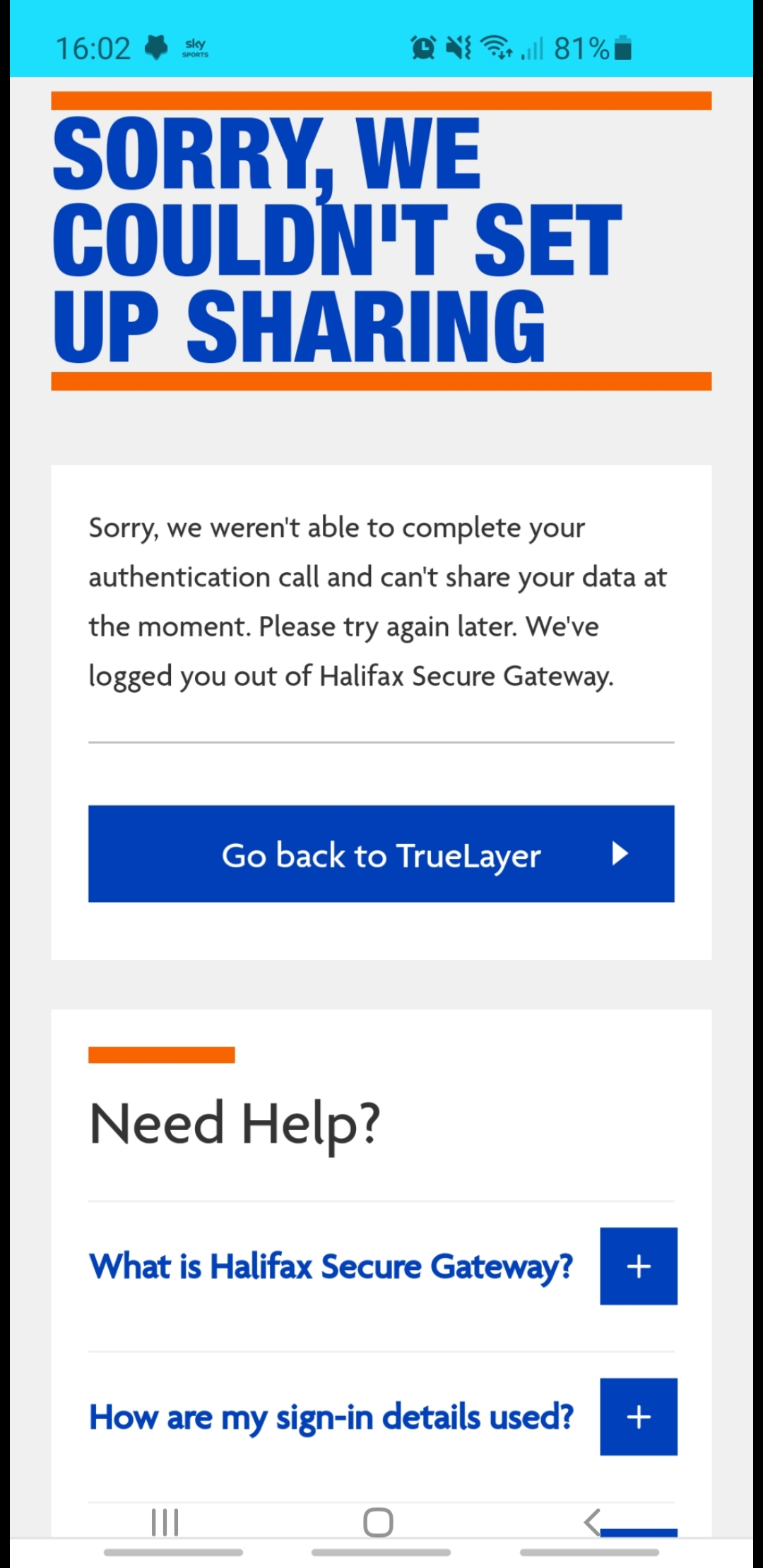 It is also possible to be redirected to either a blank page or experience a server error in such instances.


Solution
Ensure the user is on the latest version of the App;
Ask the user to set up Chrome as the default browser.
Ensure redirection occurs through the browser and not an in-app WebView or Custom Tab.
More
For more information on how to handle App-to-App on Android, please see this guide