The Auth Link used for authentication probably contains an invalid provider_id parameter or you are using a non-UK bank with old flags.
Example:
If you use halifax in the Auth Link, you will get the error below, as this is the old Credential Sharing flag. You should use ob-halifax instead.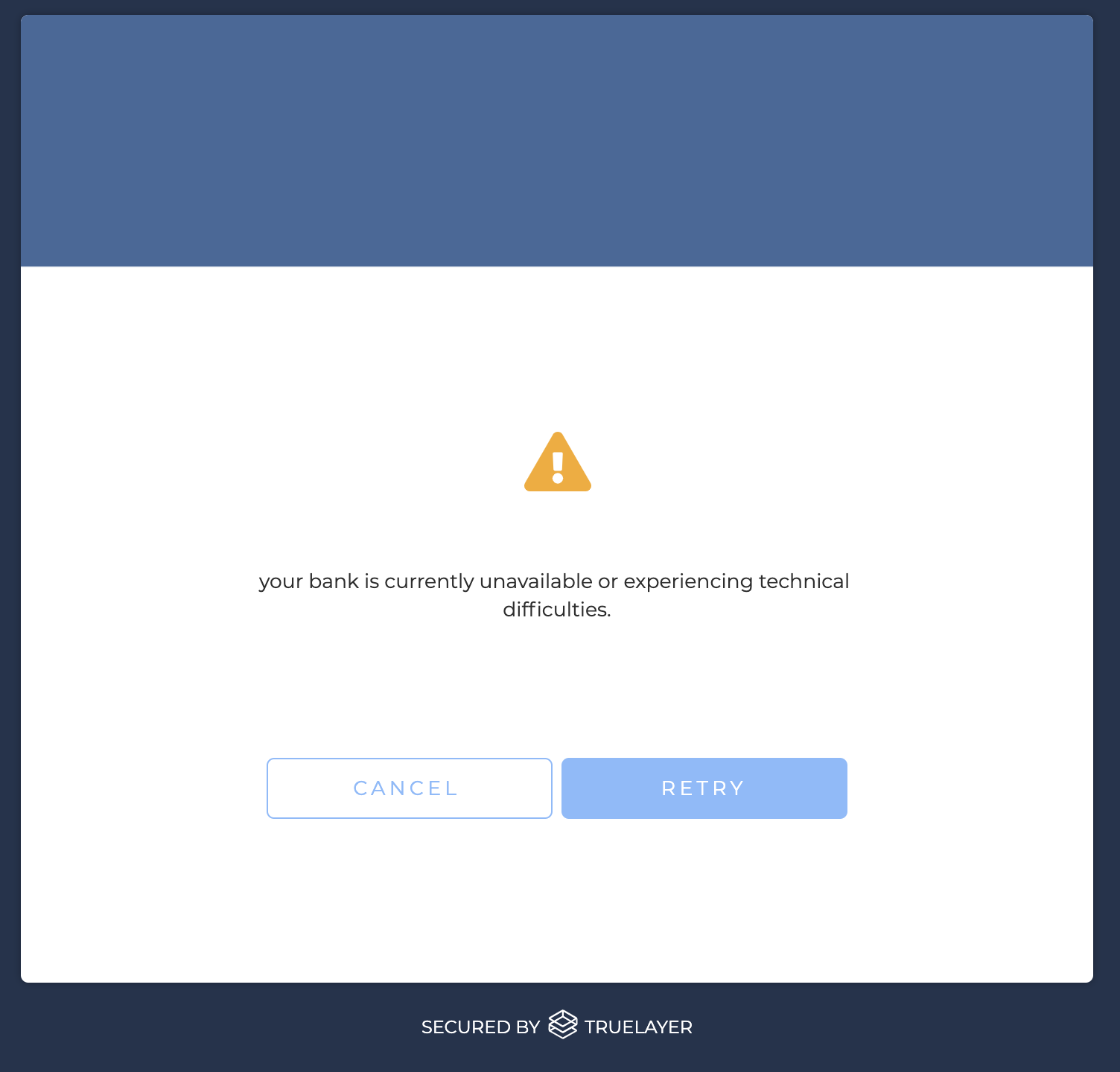 Solution
More
Check our supported providers and their respective provider_ids using our/provider endpoint here.