Safari may intermittently display a blank page during the callback process from your bank's application after authentication.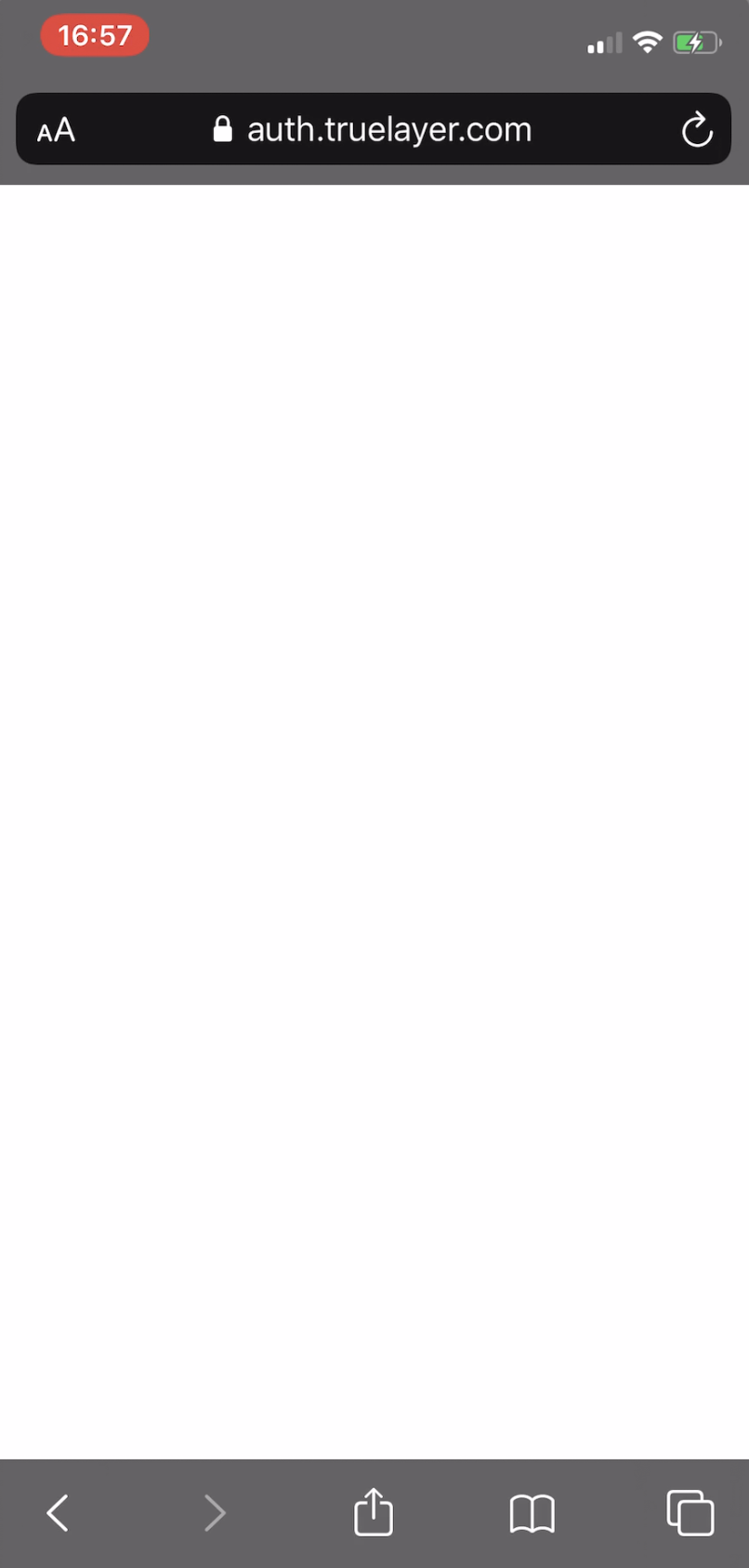 Solution
What to do next?
Refresh the page clicking on the button below. You should be redirected to the original application normally.

Clear your browser's cache and retry the process.
🆕Long-term solution: make sure you're using Apple's Universal Links in your app-to-app implementation. Instructions here.